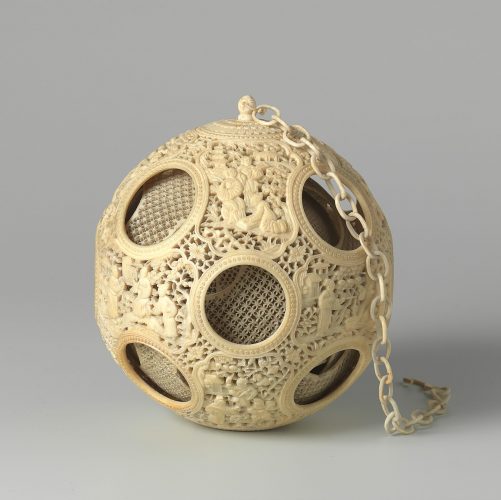 KVVAK afternoon with lectures on the Chinese ivory puzzle ball and A.E. van Braam Houckgeest as VOC traveler and collector
Program
Date: November 27 at 2:00 p.m.
Location: Auditorium Rijksmuseum, Amsterdam
Chinese ivory puzzle balls, by Robert van Liere
Collector A.E. van Braam Houckgeest, by Dawn Odell
The VOC journey to the Chinese court led by A.E. van Braam Houckgeest, by Nanet van Braam Houckgeest
Note: Please bring your confirmation and your KVVAK membership card for the event. For the event in the Auditorium, we follow government guidelines. We will ask you for a corona access card at the entrance. This can be a negative test result, a vaccination certificate or proof that you have recovered from corona. With CoronaCheck or through CoronaCheck.nl you can show us these corona proofs. Thank you for your cooperation. 
More information
The secrets of the Chinese ivory puzzle ball - Lecture by Robert van Liere
Chinese ivory puzzle balls are known for their beauty, finesse and ability to arouse the curiosity of the viewer. An ivory puzzle ball consists of several freely rotating concentric spheres, called "layers," in which ornate decorative openwork patterns are carved. In most cases, fourteen conical "peepholes" have been poked through each layer, revealing a glimpse of its internal structure.
Chinese ivory puzzle balls are made by turning them on a lathe; drilling and cutting tools are placed in the lathe and used to shape the piece. Making an ivory puzzle ball requires considerable practice, and a high degree of skill and patience. The crafting process and tools raise several art historical questions. For example, did craftsmen in the eighteenth century follow a set procedure in making balls? What tools were used and how? How did these tools evolve over time? Is there a relationship between the number of layers in a ball and the accuracy required of the tools and the manufacturing process?
In this lecture, Robert van Liere addresses some of these questions and a non-invasive computational method for analyzing the manufacturing process. This method uses Computed Tomography (CT), in which a series of X-rays are obtained to generate a 3D digital computer model of the ivory ball. The advantage of CT is that it is non-destructive, and highly accurate 3D images of the ball can be produced. Morphological properties of a ball are measured from the digital representation. In this way, the creation process of a puzzle ball is made clear.
More information
The research project by Robert van Liere and Ching-ling Wang (Rijksmuseum website).
Rijksmuseum Bulletin 69/3 (2021) 'Revealing the Secrets of Chinese Ivory Puzzle Balls: Quantifying the Crafting Process using X-ray Computed Tomography'.
To gather more comparative material, the researchers are looking for public and private collections interested in collaborating. Interested KVVAK members can contact one of the researchers or apply at info@kvvak.nl.
Bio Robert van Liere
Prof.dr.ir. Robert van Liere is a senior researcher at the Center for Mathematics and Computer Science (CWI) in Amsterdam, where he leads the Visualization and Virtual Reality research group. He is also a part-time professor at Eindhoven University of Technology. Before joining CWI in 1985, he worked at TNO-IBBC, a Dutch institute for building and construction research in Rijswijk.
Van Liere received his PhD in computer science from the University of Amsterdam and a master's degree in computer science from Delft University. His research interests include interactive visualization, virtual reality and human-computer interaction. He has served on several program committees, has been involved in the organization of several workshops/symposia/conferences, and is a member of the IEEE and EuroGraphics.
Van Liere was born in Beirut, Lebanon. He is fortunate to have lived and visited many countries and seen many different cultures. Before moving to the Netherlands, he lived in Syria (1956-1964), Lebanon (1964-1967) and Thailand (1967-1974). His hobbies are transcontinental travel and cycling.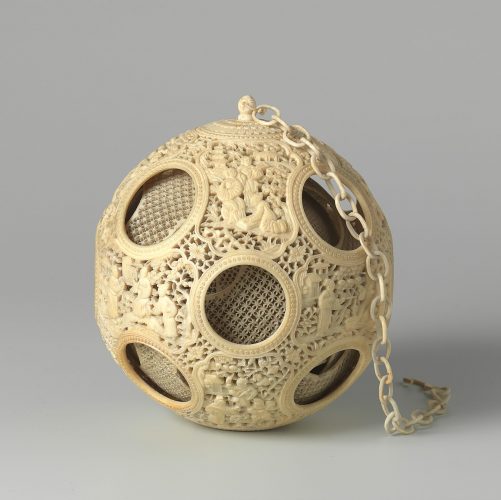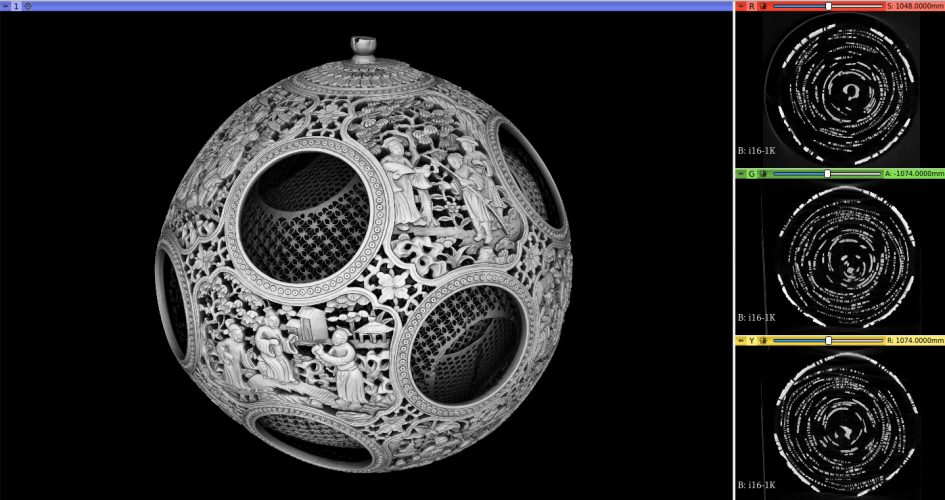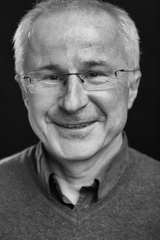 An Eighteenth-Century Collection of Chinese Art in America - Online lecture by Dawn Odell
At the end of the eighteenth century, former VOC employee A.E. van Braam Houckgeest moved from Asia to the newly-formed United States. He constructed an estate outside of Philadelphia, which he named China Retreat, where he displayed an outstanding collection of Chinese art. This talk will discuss the history of the collection and consider the Chinese artists who created it, the Dutchman who collected it, and American audiences who encountered it.
Bio Dawn Odell
Dawn Odell is Associate Professor of Art History at Lewis & Clark College in Portland, Oregon, where she teaches classes on early modern European and East Asian art. Her research focuses on the exchange of objects and artistic practices between China, Europe, and the Americas in the seventeenth and eighteenth centuries. Her recent essays discuss the domestication of Chinese porcelain in the Netherlands, Dutch book arts and poetic painting traditions in East Asia, and a "Chinese" screen in Jakarta, Indonesia. Dr. Odell is writing a book about the subject of this talk, A.E. van Braam Houckgeest and his collection of Chinese art.

By Palankin to Beijing - Book launch by Nanet van Braam Houckgeest
In her presentation on the book Per Palankijn naar Peking, published in November 2021, Nanet van Braam Houckgeest takes KVVAK members on a journey with an 18th-century Dutch delegation from the VOC, which spent four weeks as guests at the court of Emperor Qianlong in 1795. Andreas Everardus van Braam Houckgeest (1739-1801) kept a memorabilia of the journey from Canton to Peking (and back) and of the stay with the emperor that has been preserved. The journey was grueling, but at the same time so special and interesting that "all the hardships and beauties are almost experienced at first hand", as the back cover says.
The first copy of Per Palankijn naar Peking will be presented to Ed Kronenburg, former Dutch ambassador to China (Beijing 2017-2019). The book will be for sale afterwards in the Foyer near the Auditorium at the book table of Uitgeverij Verloren.
Edition: hard cover
Size: 522 pages, illustrated
Price: 39
ISBN: 9789087049713
NUR: 685/691
Bio Nanet van Braam Houckgeest
Nanet van Braam Houckgeest (1948) studied French language and literature in Groningen and then attended the Library Academy. She worked in the Public Libraries of Groningen and The Hague and retired in 2013. Time to start a new project. She has known for at least 50 years that her ancestor's Memorial exists, and always intended to do something with it. The result she presents to you here this afternoon.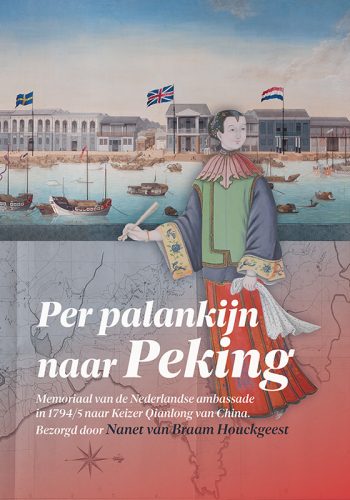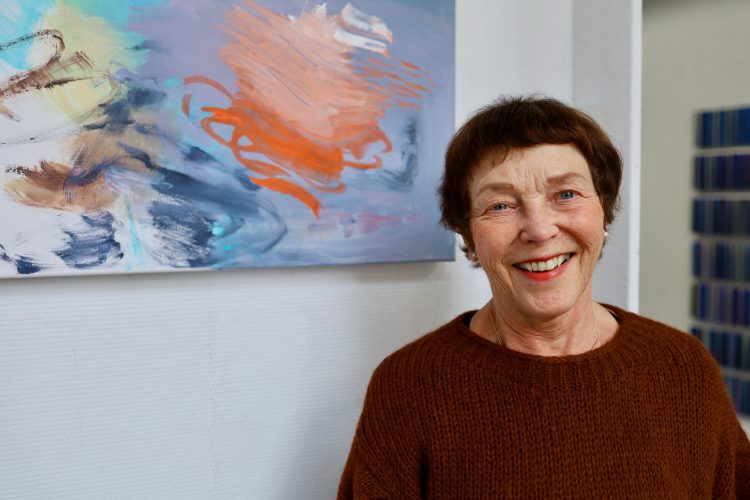 Registration form