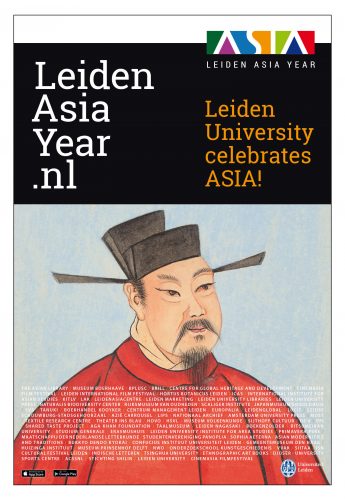 Thursday July 20 2017
14 September Grand opening Asian Library, Universiteit Leiden
Come and celebrate the opening of the new Asian Library!
This festive day gives you the opportunity to discover the wide variety of knowledge on Asia held in Leiden, covering research, teaching, collections
and expertise and provides you with the newest insights on Asia.
The event consists of three parts:
10:00 – 12:30 hrs • Opening Ceremony
During the morning programme in the Pieterskerk (Pieterskerkhof 1), Her Majesty Queen Máxima will officially open the Asian Library. The programme also includes:
keynote speech Asia and the making of the modern world by Peter Frankopan (University of Oxford), author of The Silk Roads: A New History of the World, and visiting Scaliger Professor at Leiden University
a presentation on the collections of the Asian Library
a musical performance
launch of the book Voyage of Discovery. Exploring the Collections of the Asian Library
a walking lunch
12:45 – 16:30 hrs • Tour of Asia
In the afternoon there will be a Tour of Asia with something for everyone. The programme comprises a number of events to be held in parallel sessions at different locations, including lectures, country updates, exhibitions, tours, films, music, workshops, panel discussions and much more.
Check the schedule for Tour of Asia
16:30 – 18:30 hrs • Afterparty & Reception
At the end of the tour, join us at for drinks and canapés in the University Library.