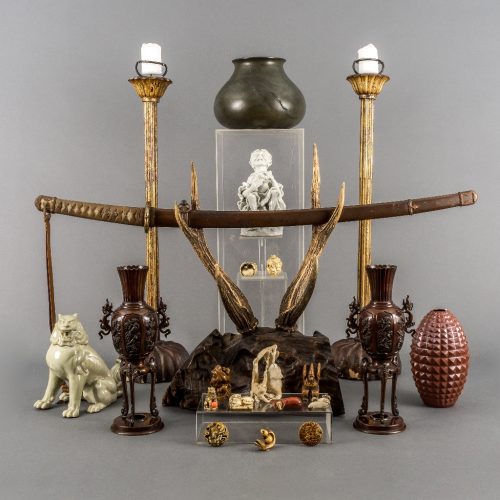 Tuesday April 24 2018
Japanese art at Utrecht Auctions
On Sunday, May 27 Utrecht Auctions in the Netherlands presents a special auction of modern and antique Japanese artifacts. The auction focuses on netsuke and ukiyo-e, but will also include ceramics, porcelain, as well as bronze and lacquer items.
Viewing days: May 25 from 18:00 to 21:00, May 26 from 11:00 to 17:00 and May 27 from 10:00 to 15:00.
The auction catalogue will be available online one week prior to the auction.
For more information see www.veilinghuispeerdeman.com