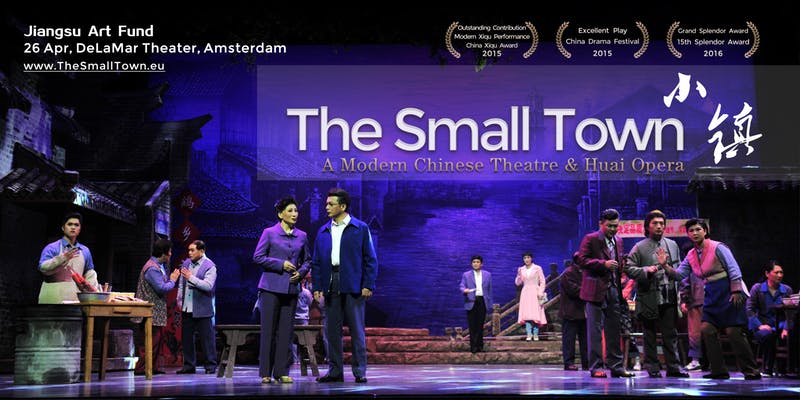 Thursday March 7 2019
'The Small Town'- A Modern Chinese Theatre & Huai Opera
On 26 April in the DelaMar Theater in Amsterdam: The Small Town -A Modern Chinese Theatre & Huai Opera
After 30 years away a wealthy businessman returns to a small town in Jiangsu Province, China. He is here on a mission to find the man who rescued him all those years ago and to show his gratitude with a gift of 5 million Yuan.
News of the businessman's intentions spreads fast. Qin, the mayor of the small town, calls Teacher Zhu for help in finding the missing hero. But after days of searching no trace of the man or information about the rescue itself can be found. Too much has changed in the intervening years. Teacher Zhu and his wife Xue face a dilemma; should they continue in their search for the mysterious man or should they take advantage of the situation and the 5 million Yuan fortune.
This Grand Splendor Award play will be performed in Chinese Huai Dialect, with Mandarin Chinese and English surtitles.
                
Information