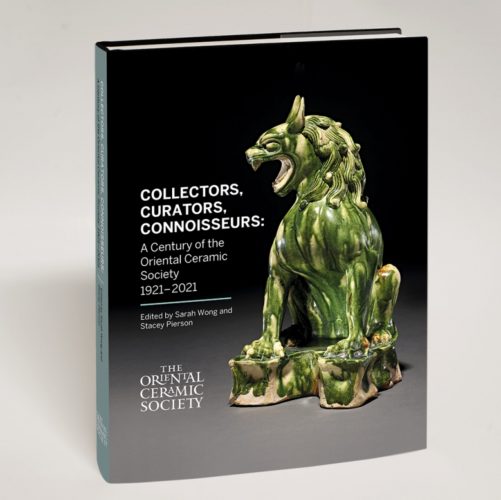 Wednesday December 22 2021
Book tips Asian Art 2021
The holidays are approaching so we are already looking forward to reading a nice book in an easy chair. The KVVAK has some tips for books on Asian Art that were published this year. Enjoy reading!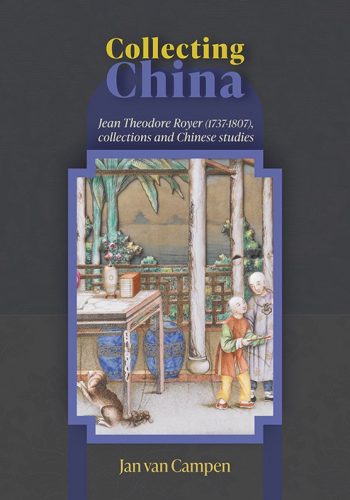 Collecting China
Jean Theodore Royer (1737-1807), collections and Chinese studies
Jan van Campen
English
During a relatively short period, from around 1765 to 1780, the Dutch lawyer Jean Theodore Royer (1737-1807) was intensely engaged in the study of Chinese culture. Befriended VOC officials and their Chinese relations in Canton collected Chinese objects for him and helped him with his greatest ambition: the composition of a Chinese dictionary. The objects were given a home in his museum on the Herengracht in The Hague. Better than travel journals, they gave a picture of life in China in Royer's time. Because the selection was largely made by modest Chinese traders, the collection does not so much give a picture of the material culture of the Chinese elite, but rather that of the ambitious, upwardly-mobile world of small traders and craftsmen. These are mostly ephemeral objects that have rarely been preserved, but they came to The Hague, thanks to Royer and his Chinese contacts. A bequest from his widow then ensured that the collection ended up in two Dutch museums: Museum Volkenkunde in Leiden and the Rijksmuseum in Amsterdam, where the objects are still present today.
Price: €30,-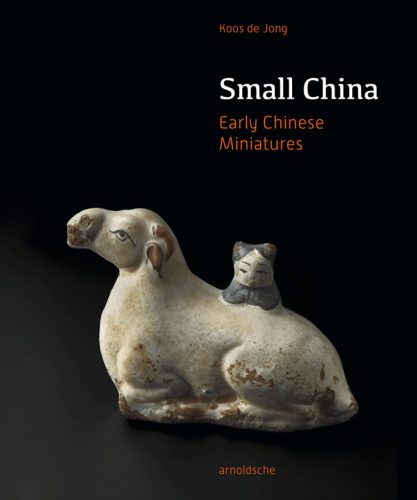 Small China
Early Chinese miniatures
Koos de Jong
English
Small China presents Chinese miniatures from 5,000 BCE up to the 15th century. The pocketsize representations of supernatural beings, people, animals, or everyday objects are virtually uncharted in East Asian crafts – even in China, these objects in jade, bronze, ivory, and porcelain are little known. Koos de Jong explores their arcane meanings and traces their production and the market for such treasures, which, contrary to official secular and religious art, include those devoted to taboo subjects such as erotica or humour. The miniatures had many different functions, from insignia, fetishes and devotional objects to burial gifts or toys. They could express good wishes or even serve as bribes. A rare glimpse into the everyday life of ordinary people and into Chinese handicrafts from thousands of years ago!
Price: €64,-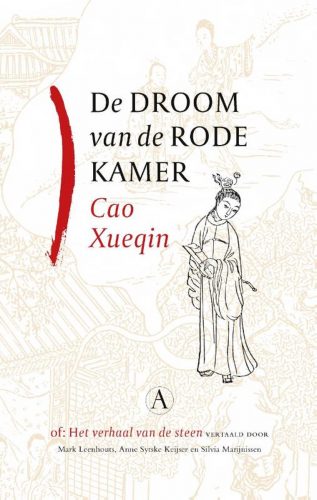 De droom van de rode kamer
Het verhaal van de steen
Cao Xueqin
Dutch
The Dream of the Red Room is counted among the highlights of classical Chinese literature, the pinnacle of Chinese novel art. In two thousand pages, Cao Xueqin shows the wealth of the eighteenth-century nobility, living behind red walls and using fragile ties to the emperor to try to hold on to his power. But might this wealth not ultimately be an illusion?
To this Buddhist-Taoist insight comes the young Baoyu: born with a piece of "animated jade" in his mouth, a stone of mythical origin. His love life forms the thread of the great family story. In a famous love triangle with two cousins, he learns the difference between love and marriage. Sobered, he thinks more and more of giving up earthly life and continuing as a mendicant.
Price: €99,-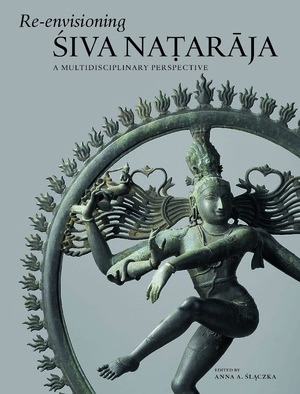 Re-envisioning Śiva Naṭarāja
A Multidisciplinary Perspective
Anna Slackza
English
Re-envisioning Śiva Naṭarāja. A Multidisciplinary Perspective offers new insights into the dancing Śiva as icon and concept. Each of the seven essays in this volume addresses an aspect of the Naṭarāja (a specific form of the dancing Śiva) that has been until now untouched by scholars, or one for which the research is here moved substantially forward. Through the use of hitherto unexplored materials – murals, prints, icons, Sanskrit iconographic and ritual texts, Tamil inscriptions, and the analysis of metal alloys and casting techniques – old views are checked and challenged, and new ideas are proposed. Combining a wide range of fields of expertise, the volume will add to our knowledge about this well-studied, but poorly understood icon. With contributions by Anna A. Ślączka, Anna L. Dallapiccola, Nicolas Cane, Leslie C. Orr, Richard H. Davis, Sharada Srinivasan, Libbie Mills, Corinna Wessels-Mevissen.
Price: €59,-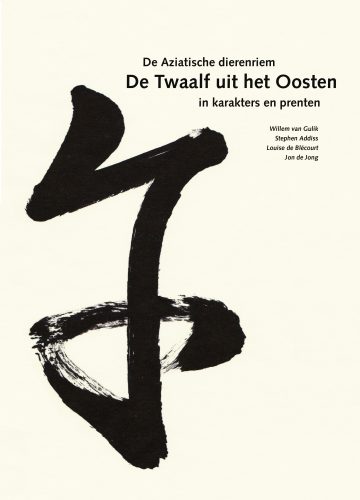 The Magnificent Twelve
Japanese Calligraphy and Artwork on the Theme of the Zodiac 
W.R. van Gulik, Stephen Addiss, Louise de Blécourt, Jon de Jong
Dutch & English
The twelve animals of the Zodiac feature prominently in countless East-Asian tales and legends, and have always been an important source of inspiration for Chinese, Korean and Japanese artists. Together with the Five Elements (wood, fire, earth, metal, and water), the twelve animal signs constitute the East-Asian horoscope. They form part of a chronological cycle and, like their Western counterparts, determine the personalities of those born under a certain sign. The Magnificent Twelve offers a highly accessible introduction to the twelve animals, the stories that surround them, and the character traits that are associated with them, as well as information on the role of the signs within traditional systems of reading years and hours. Naturally, the book also enables you to discover your own sign and its characteristics; relational advice is included.
Price: €29,50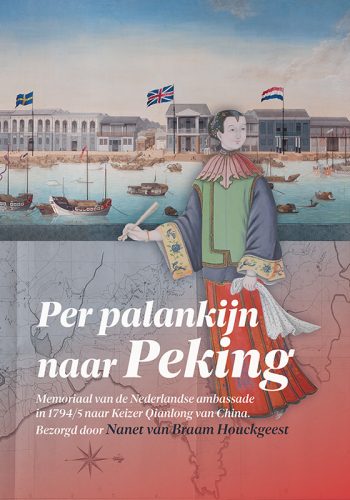 Per palankijn naar Peking
Memoriaal van de Nederlandse ambassade in 1794/5 naar Keizer Qianlong van China
Nanet van Braam Houckgeest
Dutch
This book is the first complete Dutch edition of the journey of Andreas Everardus van Braam Houckgeest (1739-1801) from Canton to Peking and his stay there with Emperor Qianlong in 1795. Andreas Everardus spent four weeks at court with a Dutch delegation from the VOC. The visit took place on the occasion of Qianlong's 60th anniversary as emperor. In the journal he has written down his adventures and reflections in a very entertaining way. The text gives a wonderful picture of what it was like. It was a grueling journey that was at the same time so special and so interesting that the reader is completely taken in and experiences all the hardships and beauties almost at first hand.
Price: €39,-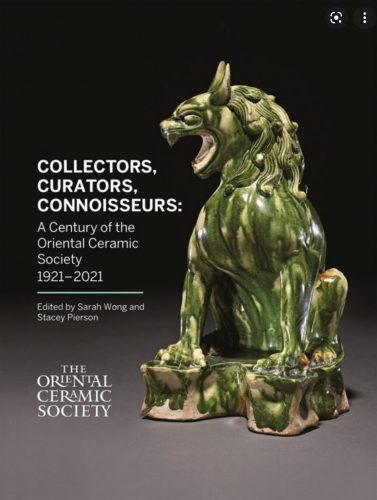 Collectors, Curators, Connoisseurs
A Century of the Oriental Ceramic Society 1921-2021
Samengesteld door Sarah Wong en Stacey Pierson
English
The centenary exhibition of the Oriental Ceramic Society is accompanied by a fully illustrated catalogue edited by Sarah Wong and Stacey Pierson and including both English and Chinese captions. This 336-page hardback catalogue includes four specially commissioned essays and new unpublished material about the Society's history.
Price: €112,28