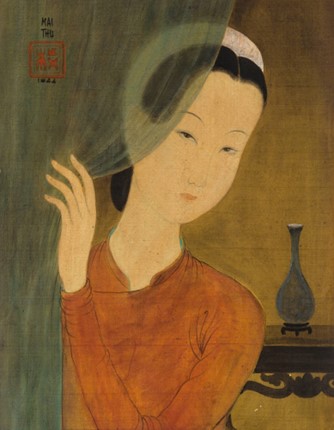 Young Scholars' Symposium in Asian Art 17 juni 2023 – New Perspectives on Asian Art and Material Culture
Symposium
The Royal Society of Asian Art in the Netherlands (Koninklijke Vereniging van Vrienden der Aziatische Kunst, KVVAK) is pleased to announce the Young Scholars' Symposium in Asian Art on 17 June 2023.
The symposium will be held at the Rijksmuseum Amsterdam, the home of the KVVAK's collection.
Programme
10.00 – Welcome by Anne Gerritsen, Denise Campbell (Ikigai) and Thomas van Gulik (Van Gulik Estate)
10.15-11.45 – Session 1: Porcelain
Moderator: Willemijn van Noord

 Joanna Ciemińska – Before Amalia: Chinese porcelain consumption in the Low Countries before 1620
Lecong Zhou – Delft red earthenware: the imitations of Yixing ware in the late 17th-century and early 18th-century Netherlands
Meghan Parker – Technical analysis of 18th-century Chinese painted enamels in the Rijksmuseum collection
Senna van Dam – The moon jar as a national symbol of Korea
11.45-12.00 – Break
12.00-13.30 – Session 2: Perceptions
Erika Riccobon & Qinxin He – A rebus to solve, a story to imagine: the multiple lives oof Jean Theodor Royer's Chinese transitional wares (1635-1660)
Cherelle Karsseboom – Invisible exchanges: experiencing an Edo-period lacquer cabinet
Ashleigh Chow – Green and pleasant paddy fields: visualising Chinese rice cultivation in 18th-century Britain
Kimihiko Nakamura – Situating war propaganda magazines and books for children as objects of art historical research: the case of Takai Teiji
13.30-14.15  – Lunch break
14.15-15.45 – Session 3: Exhibitions   
Moderator: Lin Fan

Yun Xie – The Republic of Characters: Hong Kong typefaces and global knowledge- making in the 19th century
Ha Thu Oanh Le – 'Who wants to go to France?': Vietnamese experience at the Paris  colonial exposition 1931
Celine Rusman – Female disobedience: a look at the representation of the modern girl in early 20th-century Japanese prints
Mingliu Lu – Why exhibitions matter: exploring the making of early Dutch exhibitions  of contemporary Chinese art
15.45-16.00 – Break
16.00-17.30 – Session 4: Symbolic messengers
Moderator: Karwin Chi-on Cheung

Lidia Corna – Kîrtimuka across religions and centuries
Nur'Ain Taha – A foreign pusaka: the symbolic meanings of the royal coach Kanjeng  Nyai Jimat from the Dutch East India Company (VOC) in the mid-18th-century
Xinwu Luo – From Peru to China and back: a case-study on the circulation of Chinese  pith paper paintings in the 19th century
Talisha Schilder – Tracing the tattoo tradition of the Iban Dayaks in Borneo
17.30-17.45 – Wrap up and closing, leaving the museum
Below you can register for physical attendance at the KVVAK Young Scholars Symposium. Non-KVVAK-members can fill in 0000 as membership number.