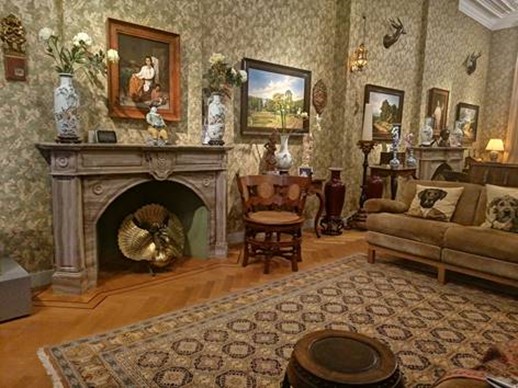 Collection Visit: Jan Veenendaal
Members of the KVVAK are cordially invited to an intimate collection visit to collector Jan Veenendaal on Saturday 20 May in Oudenbosch. His collection is the result of 50 years of collecting and now is the opportunity to see it all together. Jan Veenendaal has brought together arts and crafts that originated in the mixed communities of Indonesia and Sri Lanka. Pieces from the collection have previously been exhibited at the Kunstmuseum Den Haag (formerly the Gemeentemuseum). During the visit, Jan Veenendaal will talk about several objects, answer questions and discuss. Afterwards, there will be time for conversation, Indian snacks, and a drink.
Jan Veenendaal will receive KVVAK members himself at his home, there are therefore limited places available. After receiving your registration, you will receive an e-mail with more information a few days in advance of the visit.
Registration is no longer possible.