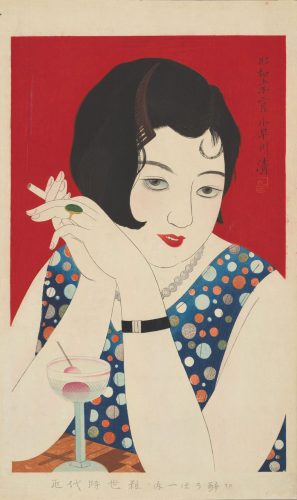 KVVAK-seminar on Japanese prints and Chinese folding fans
The KVVAK invites its members and those of the Society of Japanese Arts to a special afternoon dedicated to two major donations to the Rijksmuseum.
Japanse prints
Last year, the Rijksmuseum received the largest donation of Japanese prints in its history. The more than 1,100 prints from the first half of the 20th century were collected by Elise Wessels and donated through the Für Elise foundation. This afternoon, Rijksmuseum curator Marije Jansen will explain how this extraordinary collection fits into the tradition of Japanese printmaking in general, what the donation consists of and what is special about it. Finally, she will explain the selection from the donation, which will be on display in the Asian Pavilion until 16 April.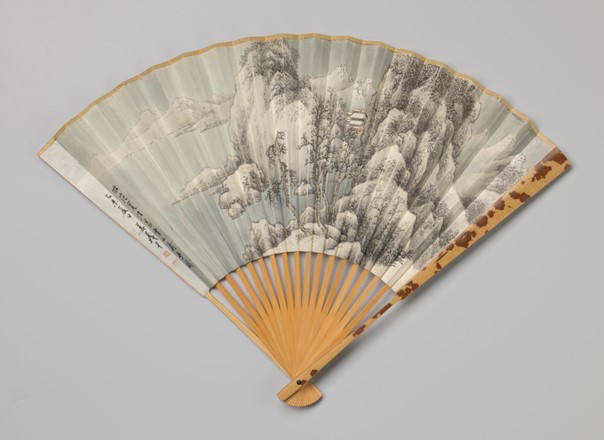 Chinese folding fans
The Rijksmuseum has received a large donation from a Taiwanese painter who has painted 100 folding fans in 'all' known styles of Chinese painting. This is an interesting acquisition for a museum (which has no capacity to collect 'all Chinese painting styles') and, therefore, extremely useful.
Painted fans are a defining symbol of East Asian culture in Europe, with subjects ranging from landscapes to flowers and mountains to birds. This unique style of fan had a high status in cultural circles during the Qing Dynasty (1644-1911).
The Taiwanese artist Chiang Yi-Tsai (1973) is one of the painters keeping this art form alive. Some of his artworks are on display in the Asian Pavilion until 16 April. From 19 April on, there will be a new display with the other half of the fans, on display until 15 October.
This afternoon, discover for yourself the mastery and sophistication of these beautiful fans.
De Taiwanese kunstenaar Chiang Yi-Tsai (1973) is een van de schilders die deze kunstvorm levend houdt. Een deel van zijn kunstwerken zijn nog tot 16 april te zien in het Aziatisch Paviljoen. Vanaf 18 april is er een nieuwe opstelling met de andere helft van de waaiers, te bezichtigen tot 15 oktober.
Ontdek vanmiddag zelf het meesterschap en de verfijning van deze prachtige waaiers.
Programme
14:15 uur Reception
14.30 uur Welcome and introduction by Jan van Campen, curator of the Rijksmuseum.
Lecture by Marije Jansen, curator Japanese prints Rijksmuseum, titled: The extraordinary collection of Japanese prints by Elise Wessels.
Break
Lecture by  Ching-ling Wang, curator China Rijksmuseum, titles: Elegant Article in Sleeve: Jiang Yi-Tsai's Painting and Calligraphy on Folding Fans.
Short presentation by Jiang Yi-Tsai.