Robert van Gulik's Collection of Chinese Calligraphy and Painting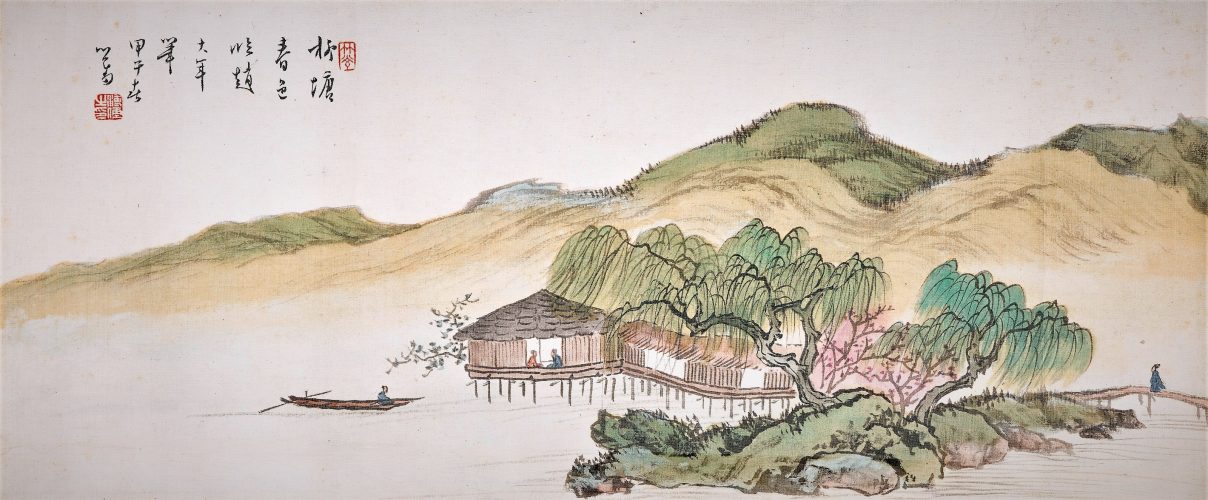 In 1935 Robert van Gulik was appointed as a diplomat for the Dutch embassy in Tokyo, where he studied Eastern cultures, conducted academic research, and started collecting ancient Chinese calligraphy and paintings. His collection of Chinese painting and calligraphy can be divided into two major groups: his own study collection and works he received as gifts from teachers and friends. After he passed away, his collection of calligraphy and paintings was auctioned off and disappeared into various public and private collections around the world. This presentation tries to sort out an inventory and reconstruct the scope of his collection.
Kung Man received his Ph.D in Chinese literature from Nankai University in China. Currently he works as expert of Chinese calligraphy and painting for Christie's Hong Kong (2013-). He holds a professorship at Yunnan University(2009-), and serves as researcher at the Institute of Cultural Heritage at Peking University (2013-) and as consultant for Jao Tsung-I Petite Ecole in Guangzhou (2014-). His published books include Huang Ren jiqi xiaoshou xiaohua zhiyanjiu (2005), Xiaoshou kaosuo yu wenxian guochen (2009), and Pu Xinyu nianpu (2017), and various essays. Since 2009 he organizes annual international conferences on the guqin (Chinese lute) in Taiwan, Hong Kong and mainland China.