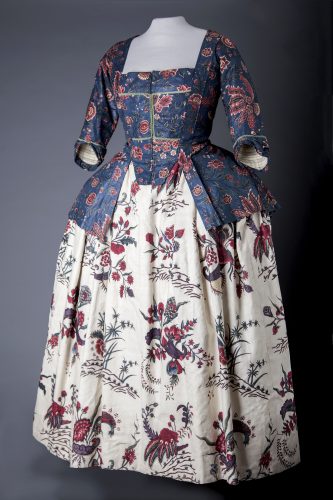 Lectures Fries Museum/Princessehof in Leeuwarden
On Saturday 17 June we invite you to a dual lecture in Leeuwarden. Ferry Bertholet will talk about Chinese erotic art in relation to the exhibition 'Sexy Ceramics'  that is currently on view in the Princessehof. Bertholet is painter, writer, collector and restorer and many pies exhibited in the exhibition come from his private collection. In his lecture he will try to unveil the complex backgrounds of Chinese erotic art illustrated by various paintings and artefacts from his collection.  Led by the motto: 'let art speak for itself', he will try to answer in a visual journey the numerous questions about this subject.
The second lecture 'Chintz, cotton in bloom' will be given by curator Gieneke Arnolli and is related to the exhibition 'Chintz'  in the Fries Museum. Chintz, cotton in bloom shows the wide variety of colourful floral patterns on skirts and jackets, as well as huge wapenpalempores (bedspreads larger than 3.5 x 2.5 metres with a coat of arms). The regional clothing demonstrates how the chintz was cherished and preserved. The visitor discovers the special techniques of this craft and how chintz played an important role in the world in the 17th century. In addition, the exhibition shows that chintz still inspires new initiatives in the field of handicrafts. Together with the Textiel Factorij, the Museum of Friesland presents contemporary works by Dutch artists and designers made with Indian craftsmen.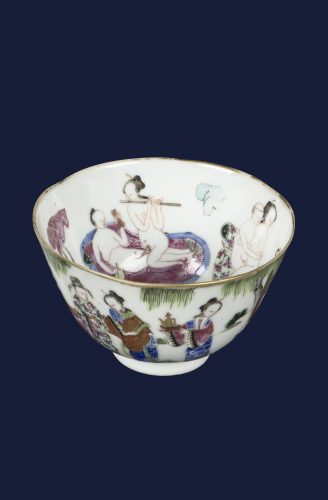 Programme
12:30-13:00 Registration with coffee/ tea in the hall
13:00-14:00 Lecture 'Chinese erotic art' by Ferry Bertholet
14:00-14:15 Short break
14:00-15:00 Lecture 'Chintz, cotton in bloom' by Gieneke Arnolli
15:00 End
Location
Theaterzaal Fries Museum, Wilhelminaplein 92 te Leeuwarden