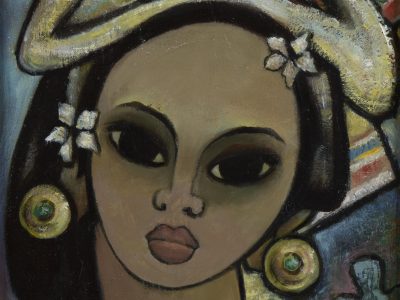 Guided tour 'Indisch Palet' Westfries Museum, Hoorn by the collectors Rob Colauto and Yvonne van Peperstraten
The Westfries Museum in Hoorn hosts the exhibition "Indisch Palet" from 10 February 2019 until 9 June. This exhibition comprises forty paintings by renown artists who were inspired by the nature, culture and people of the Indonesian archipelago. These works are loaned by the collector's couple Rob Colauto and Yvonne van Peperstraten.  Their collection of Indonesian art is considered to be the largest and most varied of the Netherlands. The exhibition shows works of circa twenty various artists, predominantly from the first half of the twentieth century, such as Isaac Israëls, Pieter Ouburg, Dolf Breetvelt, Rudolf Bonnet, Willem Hofker and Johannes ten Klooster.
On 7 June the KVVAK organises a guided tour by the collectors themselves- Rob Colauto and Yvonne van Peperstraten. The exhibition catalogue will then be sold with a discount.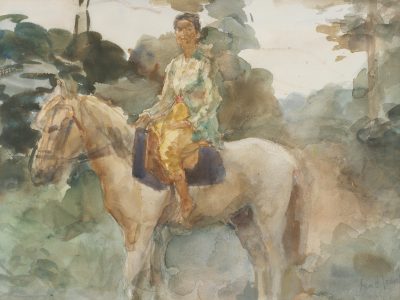 Programme
13.45 uur                        Reception Museumcafé with VOC coffee + cake
14.15 uur                        Tour by Rob and Yvonne Colauto
15.30 uur                        Virtual Reality show
16.15 uur                        Visit to the museum
Entry is free with a museumjaarkaart, without one it is € 9,00 or  € 7,50 for 65+. An additional small fee will be charged for the tour and coffee.
We kindly ask you to register as soon as possible.
Location
Westfries Museum
Roode Steen 1
1621 CV Hoorn