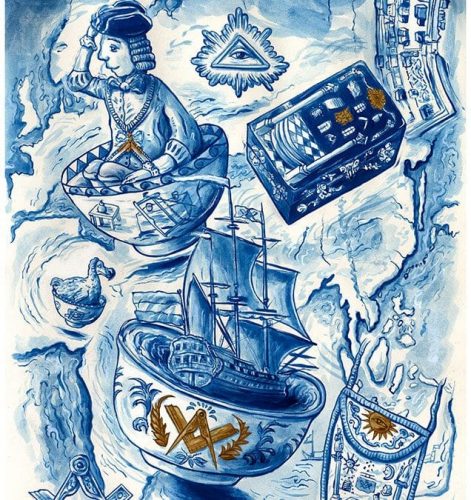 Visit to exhibition 'Freemasons in Asia'
The East-West commission will organise a visit to the exhibition 'Adventures in Asia' in the Freemason's Museum in The Hague. In this exhibition the role of the freemason's in the international trade with Southeast-Asia in the 18th and 19th centuries is explained.  
The exhibition is curated by visiting curator dr. Andréa Kroon, art historian and author, from the agency Kroon & Wagtberg Hansen in The Hague. 
Location and time
Location:
Vrijmetselarij Museum
Javastraat 2b
The Hague
Date and time: Saturday 16 March, start 14.00 uur with welcome and guided tour by Andréa Kroon
Entrance: 7,50. Free with Museumkaart or ICOM-card.
Registration is closed.