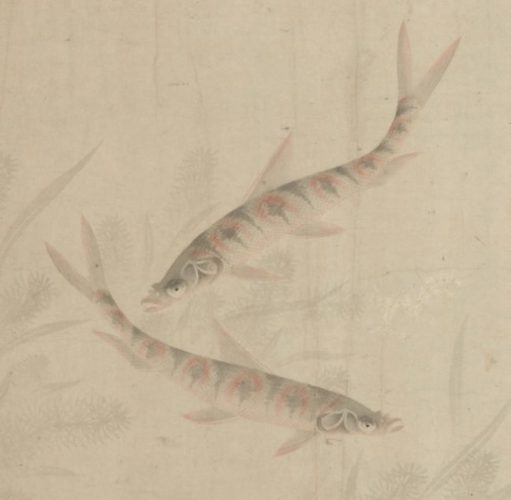 Lecture 'Affective Fish' by Jeehee Hong
The HWS (The Hulsewé-Wazniewski Foundation) invites you to the lecture "Affective Fish" by Jeehee Hong (McGill University, Canada). The lecture will take place on April 8 from 15:00-17:00 in the Lipsius Building of Leiden University (Cleveringaplaats 1, room 028). For those who cannot come to Leiden, you can follow this lecture online via Zoom. The link will follow after your registration, just before the lecture takes place. Please fill in 0000 in the field lidmaatschapsnummer if you are not a member of the KVVAK.
This event is sponsored by the Hulsewé-Wazniewski Foundation.
Affective Fish
How does one paint joy? Joy, or
le
, in literary and visual representations had become one of the codified feelings through classical discourses by the middle period in China (9
th
-14
th
centuries).
This talk asks how the canonized feeling of joy inspired and challenged artists in the middle period. Focusing on a series of paintings depicting swimming fishes, the talk explores how the tension between "knowing" and "feeling" of joy—in the process of both creating and viewing of the paintings—registered distinctive modes of engagement between worlds at multiple levels: between the non-human and the human, between water and air, between ancient and contemporary, and between official and unofficial realms in society. By delving into these modes of epistemic and emotional engagement, the inquiry articulates how the somatic dimension of the fish in the visual representations—including their quintessential relationship to surrounding environs and their unlikely human faciality—reveals contemporary interest in "feeling" the ontologically distinct worlds in a way that was otherwise indefinable in words. I suggest that these works not only inscribe traces of a changing epistemological paradigm of the self in the phenomenal world, but also demonstrate the new potential of painting as a medium aspiring to transcend patly mimetic stagings of sanctioned emotions.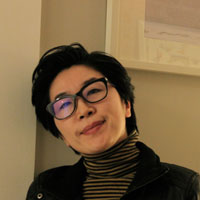 Jeehee Hong
Jeehee Hong specializes in the ritual art and visual cultures of middle period China (ninth to fourteenth centuries AD). Her first book, Theater of the Dead: A Social Turn in Chinese Funerary Art, 1000-1400 (University of Hawai'i Press, 2016), explores complex intersections of the visual, mortuary, and everyday worlds, revealing a new phase in the conception of the netherworld and the practice of ancestor worship in China at the beginning of the second millennium. She is currently working on three main topics; the first project focuses on the ontological understanding of the face as a field of negotiation between social, religious, and visual conventions in the visual arts of mid-period China; the second examines the changing epistemology of sensory perception in the visual field from the early to mid-period; the third is a collaborative effort to examine the boundaries and locality of visual cultures in mid- to late-period China. Her research questions bring together different media and formal categories of art, often inspired by cross-cultural phenomena in the visual world.