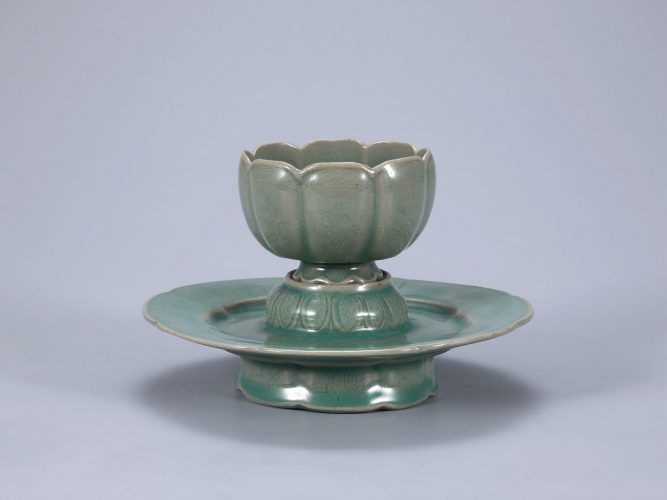 Visit and Lecture KOREA Exhibition
On Saturday, March 19, the KVVAK will visit the exhibition 'KOREA: Gateway to a rich past' in Keramiekmuseum Princessehof. Curator of Asian ceramics Eline van den Berg will give a lecture on the Korea exhibition.
Programm
13.00: Opening with coffee and tea
13:30: Visiting the exhibition on own initiative
15.00: Lecture about the exhibition by Eline van den Berg
16.00: Closing
Please note that the museum will ask for your corona check and identification.
KOREA: Gateway to a rich past
The Princessehof National Museum of Ceramics presents: KOREA. Gateway to a rich past from 16 October 2021 to 21 August 2022. The exhibition unravels the country's rich past and ancient culture on the basis of themes such as food culture, beauty ideals and rituals. Top pieces from the National Museum of Korea in Seoul will be brought to Leeuwarden especially for the exhibition. This is the first time they will be exhibited in the Netherlands. The exhibition includes precious jade-green celadon, pure white porcelain and ancient pottery, functional items such as musical instruments, as well as film footage and costumes. Contemporary work by Korean artists confirm that ceramics still play an important role in Korea today.

Lecture Eline van den Berg about the exhibition
During the lecture, the long and rich history of Korea will be explored. Eline explains a number of important developments and events, both in the field of ceramics and more generally. For example, why was porcelain so popular from the Joseon dynasty (1392-1910) onwards? And when was Korean writing developed? She also tells more about the creation of the exhibition.
Eline van den Berg has worked as a curator at Keramiekmuseum Princessehof since 2015. She manages the collection of Asian ceramics which consists of about 10.000 objects and she is responsible for the research for and the organization of exhibitions.