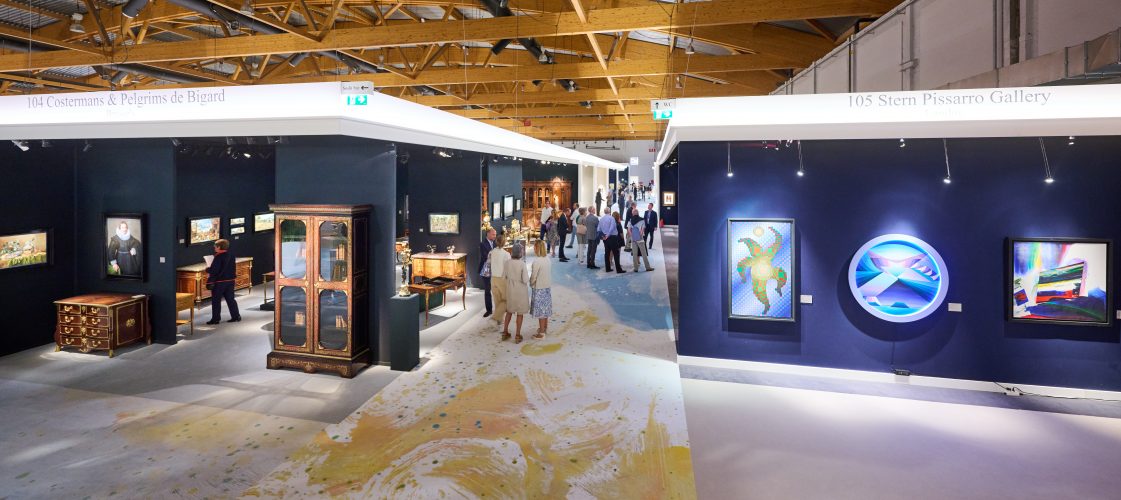 KVVAK X BRAFA Club Days
In 2024, BRAFA will open its doors as Europe's first major art fair of the year. The 68th edition will be held from Sunday 28 January to Sunday 4 February at the Brussels Expo, bringing together 135 renowned art dealers and galleries from 13 countries. Among these participants are ten from the Netherlands. This year, the fair will again be festively decorated with a theme, which will be revealed soon.
Club Days
Especially for KVVAK members, BRAFA is organising an exclusive visit on 2 February. A BRAFA Ambassador, a personality from the economic, cultural or financial world, will share with you his or her favourite works of art at the fair during a personal tour. BRAFA's Club Days have been a great success for many years.
It is BRAFA's great pleasure to welcome KVVAK members on 2 February.
Start of tour: 3 pm.
Participation for KVVAK members in the Club Days: € 25 p.p. incl. entrance to the fair, guided tour by an Ambassador, catalogue (max. 1 per couple) and a glass of champagne.
If you would like to participate, please register as soon as possible. Per guided tour (duration 1 hour and 15 minutes), BRAFA receives a maximum of 10 people. For the KVVAK we can compose two groups (2x 10 persons).
Registration form