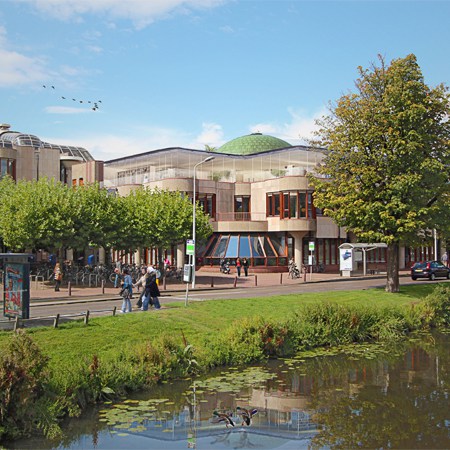 maandag 8 mei 2017
Save the date- 14 September Grand opening Asian Library, Universiteit Leiden
The Executive Board of Leiden University is pleased to invite you to attend the Grand Opening of the new Asian Library on 14 September.
The morning programme in the Pieterskerk includes a keynote speech by prominent global historian Peter Frankopan, a presentation on the Asian Library and its rich collections, musical performances, and the presentation of Voyage of Discovery. Exploring the Collections of the Asian Library.
After a walking lunch, there will be a Tour of Asia comprising a number of events held in parallel at different locations in Leiden, including lectures, country updates, exhibitions, tours, films, music, workshops, panel discussions and much more.
At the end of the programme we will have drinks in the University Library.
If you would like celebrate this very special day with us, please register.
Detailed information about the programme will follow shortly. For more information, see http://www.leidenasiayear.nl