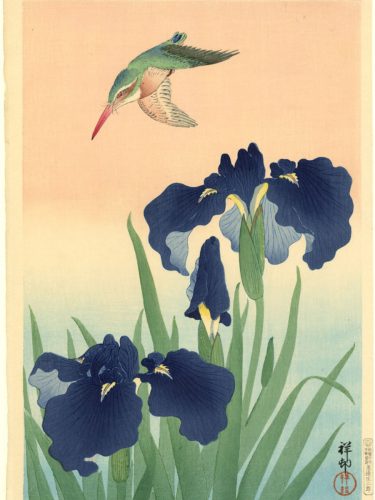 vrijdag 5 oktober 2018
Tentoonstellingen
Nationaal
Amsterdam, Amsterdam Rai
PAN 2018, 18-11-2018 – 25-11-2018
This year's edition of the International fair focusing on art and antiques. Over 100 art and antiques dealers and gallery owners from Holland and Belgium display a selection from their collection, including paintings, prints and drawings, furniture, sculpture, ceramics, Eastern art, tapestries, silverware and glass.
Amsterdam, De Duif
Tribal Art Fair (TAF) 2018, 26-10-2018 – 28-10-2018
The 16thedition of this art and antique fair for artifacts from Asia, Africa and Oceania, presenting over 2000 exclusive objects from Oceania, Africa, Indonesia, China, Japan, Tibet and Laos. The show comprises jewelry and sculptures, as well as textiles, masks, implements and furniture including special pieces from far-away countries.
Assen, Drents Museum
Iran, Cradle of Civilisation, Until 18-11-2018
Major archaeological exhibition presenting about two hundred unique finds from Iran. Cuneiform clay tablets, gold beakers and ornaments, bronze weapons and painted ceramics guide the visitors through the history of one of the oldest cultures in the world. a journey through Iran's cultural history spanning a staggeringly long period from 7000 BC until AD 1700. From the very beginning – the earliest development of agriculture and livestock farming – to the civilisation of the Elamites, the Persian Empire and the Islamic period. On show are masterpieces from all those different periods from various findspots in Iran and on loan from the National Museum of Iran in Tehran. These treasures have long been hidden from the Western world. Many of them have never been exhibited in the Netherlands before, and have even never been on show outside Iran before.
Groningen, Groninger Museum
The World at Home: Asian porcelain and Delft pottery, Until 31-03-2019
Exhibition presenting how Asian and Dutch producers responded to public interest and buyers' tastes, and how they competed with each other. In  the 17th and 18th centuries, Dutch interiors were enriched by Asian influences. The Dutch East India Company and individuals imported large quantities of Chinese and Japanese porcelain and lacquerwork from "the Orient". Porcelain, in particular, found its way into every stratum of society: even the poorest household was likely to own a plate or a teacup and saucer from China. Before long, Asian porcelain had become part of Dutch everyday life and material culture. Its popularity soon gave rise to imitations.
Leiden, Museum Volkenkunde
Diamanten Bergen van Korea, Until 21-01-2019
Small exhibition on the Diamond Mountains in South-Korea.  Because of the fantastic rock formations, waterfalls and ancient temples, the Diamond Mountains on the east coast of Korea are known as one of the most beautiful places on the Korean peninsula. As a result, it has long been a popular subject for poets and painters and a popular travel destination. The history and importance attached to the mountains go very far back in time. Buddhist temples were established in the area as early as the sixth century. And there is also the origin of the name: it refers first to the unbreakable hardness of Buddhist truth. Confucianists and Korean shamans also made Diamonds Bergen a meaningful and beloved place.
Leiden, Siebold House
Kachōga. De poëzie van de Japanse natuur, 7-12-2018-3-03-2019
Retrospective exhibition about kachōga, one of the most important genres in Japanese print and painting. The Japanese word kachōga literally means 'images of flowers and birds'. Colorful flowers and birds therefore receive all the attention in this exhibition that takes the visitor past the creation and development of this decorative genre. Artists can pre-eminently show their craftsmanship and poetic view of Japanese nature in this genre. The show includes detailed, staged, lifelike, but also stylistic works by famous Japanese artists such as Hiroshige, Hokusai, Yoshitoshi, Koson, and Hasui. In this exhibition, colorful plants and animals decorate room screens, scroll paintings, albums, illustrated books, prints in the form of fans and charts from the late 18th to the 20th century. The photographs of the Japanese top photographer Yoshinori Mizutani give a contemporary view of kachōga. Japanese art has a rich tradition in the representation of flora and fauna. Until the 17th century powerful, fabulous animals such as dragons, phoenixes, lion-dogs, birds of prey and tigers were portrayed. This topic changed when the power of the samurai diminished and the urban culture developed. Rich traders sought refinement and a friendly style, and in the artistic imagination of nature lovely animals were portrayed in subtle and balanced compositions. Flowers and birds became a popular subject not only for aesthetic beauty, but also because of its symbolic function.
Internationaal
France, Nice, Musée des Arts Asiatiques
Ors d'Asie, Until 25-11-2018
Exhibition of golden objects from different Asian cultures. At the beginning of the power of the Chinese empire, a country poor in gold, the populations that adjoined the uncontrolled spaces of the steppes were fascinated by this rare metal. From the Han period, gold objects bear witness to this. In India, on the contrary, gold is very present, especially under the domination of Islam. The currency, jewels, textiles are signs of prestige but also of devotion in Hindu context. Throughout history, however, it is Buddhism that, throughout Asia, gave rise to an abundant flowering of works whose gilding is rich in symbolic resonances.
France, Paris,Cernuschi museum
Trésors de Kyoto, trois siècles de création Rinpa, 26-10-2018-27-01-2019
Exhibition presenting selection of Rinpa School masterpieces. The Rinpa school, the celebrated style embodying the decorative nature of Japanese art, was established during the 17th Century by Honami Kōetsu and Tawaraya Sōtatsu, and continued through the efforts of individuals such as Ogata Kōrin (1658-1716), and later, Kamisaka Sekka in the modern era.
This show focusses on Rinpa School masterpieces created in Kyoto and includes a National Treasure and Important Cultural Properties. These pieces are rarely exhibited to the public even in Japan. Painting is central to the Rinpa School, but calligraphy, ceramics, and lacquerware are presented along with the paintings to relay the comprehensive nature of this school that encapsulates the essence of Japanese art, and to demonstrate how its stylized beauty and fresh design sensibilities became integrated into everyday life and remain relevant today.
France, Paris, Maison de la Culture du Japon
Jomon – Birth of art in prehistoric Japan, 17-10-2018-8-12-2018
Exhibition presenting artifacts which convey the unique aesthetics of the Jomon Era collected from all over Japan, including National Treasures and Important Cultural Properties, such as vessels with flame-like ornamentation, clay figurines and ornaments. The show features a selection of Jomon Era artifacts from all over Japan, including National Treasures and Important Cultural Properties, such as vessels with flame-like ornamentation, clay figurines and ornaments. The Jomon Era lasted for over 10,000 years. The rich artistic sensibility and spirituality of the people from this period offers profound insight and inspiration for the modern society.
France, Paris, Musée des Arts Décoratifs
Japan – Japonismes. 1867-2018, 15-11-2018-03-03-2019
Exhibition presenting works from the Japanese art collection of Musée des Arts décoratif, crafts from Japan, and works by contemporary artists, artisans and designers to provide a cross-sectional introduction to crafts, design and fashion from the second half of the 19th century to the present. This large-scale exhibition covers a wide variety of artistic works spanning various genres, from objects of art and design to product design, graphic arts, fashion, and photographs. The show is organized around five themes: actors of discovery, nature, time, innovation, and movement. Focusing on the mutual influence of Japan and France during the 150 years since the middle of the nineteenth century, this show consists mainly of works selected from collection of the Musée des Arts Décoratifs' of 10,000 pieces of Japanese art, as well as works on loan from Japan and works produced in Europe that were influenced by Japan.
France, Paris, Musée national des arts Asiatiques Guimet
Meiji, Splendors of Imperial Japan (1868-1912), 17-10-2018-14-01-2019
Exhibition introducing art from the Meiji period through a wide variety of works, from modern Western- and Japanese-style paintings to handicrafts and textiles. The show displays Ukiyoe, Japanese-style paintings, oil paintings, pottery, lacquerware, metalwork and textiles. The French collection is augmented with additional works from collections elsewhere in Europe as well as Japan. The Meiji Period was an important period of reform across all fields in Japan, particularly culture. The exhibition marks the 150th anniversary of the beginning of the Meiji Period and also commemorates the centennial of the death of Emile Guimet, founder of the museum.
France, Paris,Musée national des arts Asiatiques Guimet
Terres de riz, Until 08-10-2018
Exhibition presenting a selection of works from the MNAAG photographic collection on the theme of rice and plantations in China and Japan in the 19th and 20th centuries. Rice in photography, from its culture to its consumption through its transformation, reveals how it is at the heart of a many human activities and how it has shaped over the centuries the identity Asian populations. Toghether with the photographs some objects are presented like porcelain and a rain coat to better understand this century-old cereal, of the Asian cuisine that remains the most consumed in the world.
Germany, Berlin, Kunstgewerbe Museum
Vis à Vis: Asia Meets Europe, Until  30-04-2019
The Museum für Asiatische Kunst closed its doors in Dahlem in early January 2017 to prepare for reinstallation in the Humboldt Forum. This provides an opportunity to display a selection of its collections interspersed with the permanent exhibitions at the Kunstgewerbemuseum. Works from both museums will be displayed in stages, placed in associative dialogue with each other within the framework of five thematic discourses providing insights into a transfer of materials, techniques, forms, and motifs that took place over the course of multiple centuries. The exhibitions will be installed and opened to the public successively beginning in November 2017, and are expected to be completed by April 2019.
Germany, Berlin, Pergamonmuseum
The Colours of Sindh. Architectural Decor and Historic Photographs from Southern Sindh, 19-10-2018 – 27-01-2019
Exhibition dedicated to the building tradition of the Sindh province in Southern Pakistan. The starting point of the show is the work of the architectural photographer Henry Cousens, who in the late 19th century dealt intensively with the decoration of buildings in Sindh. Thanks to his exceptional abilities, he created unique photographs and drawings. Many of the photographs shown were taken in the region around the old capital Thatta and at the tombs of the local Talpur dynasty (1783-1843) in Hyderabad. Both cities play a central role in Cousens's work. Colorful sections of small glazed tiles are the main feature of the building tradition of the Sindh. Tile panels of cool blue, turquoise and white contrast with mosaics of warm browns, greens and yellows and lift the architecture from the barren landscape of Southern Pakistan.
Germany, Cologne, Köln Messe
Cologne Fine Art & Antiques 2018, 22-11-2018-25-11-2018
This year's edition of the Fine Art and Antiques fair with a range of ancient art, modern art and applied art and design. Around 110 selected galleries and dealers present artistic highlights from Europe and across the world.
Germany, Cologne, Museum für Ostasiatische Kunst
Alles unter dem Himmel, 17-11-2018-30-06-2019
Anniversary exhibition presenting almost exclusively objects that have come into the possession of the museum in the last 40 years. It celebrates the purchases, donations, foundations, long-term loans and restorations, but it also invites the visitor to an journey through time in the exhibitions, catalogs and posters of the last 40 years. The title of the show refers to the Chinese term Tianxia and describes the "entire world".
Ireland, Dublin, Chester Beatty Library
The Valiant Adventures of Tawara Tōda, Until 13-01-2019
Exhibition celebrating the return of the Chester Beatty's mid-seventeenth century Tawara Tōda scrolls to Dublin following a three-year programme of conservation at the Restorient Studio in the Netherlands. A medieval short story, re-told in elegant calligraphy and glittering images, the Tale of Tawara Tōda offers an insight into Japan's storytelling traditions. These three painted handscrolls document the exploits of tenth-century warrior Tawara Tōda (Fujiwara no Hidesato), whose tale of daring deeds blends history and legend, with an added dash of romance.
Poland, Warsaw, Asia and Pacific Museum
Playing with Culture: Traditional Asian Play and Games, Until 4-11-2018
Exhibition showcasing traditional games and play rooted in the rich cultural heritage of Asia. The show aims to better acquaint Polish audiences with the history of games, the role they have played, and the cultural message they convey. The show presents a journey through the world of traditional leisure activities engaged in in the courtyards of Indian palaces, in Japanese monasteries, Mongolian yurts, and Polish playgrounds. Games would teach useful skills, form part of rituals, convey moral principles, and bring generations together, while serving as a mirror of the culture that produced them. For thousands of years, they have accompanied men and women on the road or sea. They would adapt to suit new habitats, change their names and rules. They died and then resurrected again, attaining new meanings in different environments and regions. They are a proof of how cultures interact.
Sweden, Stockholm, National Museums of World Culture
Paper Stories, Until 01-04-2019
Exhibition about paper in three parts, showing  objects from our unique collections from China, Japan and Korea. From the world's oldest paper to bold contemporary art, paper is versatile and powerful. The museum's unique collections from China, Japan and Korea tell the story of paper's history and signifance for the evolution of humanity. The show lets us discover the world's oldest paper and enjoy art, calligraphy, and objects both decorative and functional. Learn more about the history of paper, its manufacture and its significance in the spread of knowledge and the development of human potential.
Switzerland, Zurich, Museum Rietberg
ROSETSU – Ferocious Brush, Until 04-11-2018
Exhibition about the Japanese artist Nagasawa Rosetsu (1754–1799) who is said to have painted his monumental tiger together with its counterpart, a dragon, on the sliding door panels of the Zen temple Muryōji in a single night in the year 1786. Now the entire temple's painted walls and a number of other, awe-inspiring masterpieces by Rosetsu are being shown for the first time outside of Japan. Rosetsu's highly dynamic paintings created with vigorous brushstrokes and sometimes with his fingers, but also his delicate compositions painted with fine brushes and rich colour are replete with energy, wit and modern appeal.
Switzerland, Zurich, Museum Rietberg
Family Ties – The Indian Painters Manaku and Nainsukh 4-10-2018-17-02-2019
Exhibition examining the oeuvre of two legendary artist brothers by way of comparison. The artist family from Guler in the Pahari region of the Himalayas heralded a turn in Indian painting in the second half of the 18th century. Manaku captured mythical tales on paper with the aid of colour and imagination, while his younger brother Nainsukh relied on refinement and sensitivity to shed an intimate light on life at a raja's court and portray the many different figures encountered there. The Museum Rietberg holds a worldwide unique collection of miniatures by the family from Guler.
Switzerland, Zurich, Museum Rietberg
Next Stop Nirvana – Approaches to Buddhism, 14-12-2018-31-12-2019
Exhibition inviting the visitors to engage with Buddhist culture and religion. The show aims to answer questions like: Who actually was this Siddharta Gautama who is said to have founded Buddhism in the 4th century BC? What does this world religion have to do with us in Switzerland? What's this enlightenment thing all about?
United Kingdom, Bath, Museum of East Asian Art
The Art of China: A Brief History, 4-12-2018-12-05-2019
Exhibition displaying the extraordinary human inventiveness and creativity in the development of Chinese art. China is a vast country – its modern-day territory is almost as big as the entire continent of Europe. China's many years of history has seen waves of invasion, trade, and the rise and fall of numerous dynasties. With many different climates and landscapes, lifestyles and regional cultures vary from one place to another. The art of China has developed in response to these diverse elements. The Museum of East Asian Art's collection of Chinese objects spans 7,000 years, from the Neolithic to modern times.
United Kingdom, London
Asian Art in London 2018, 01-11-2018-10-11-2018
This 21thedition of the annual event, in which specialist art dealers team up with auction houses and academic and cultural institutions to underscore London's pre-eminence in the world of Asian art. Featured are exhibitions, auctions, lectures, open evenings and receptions.  A sample is presented of the selection of Asian antiques from India, Islam, China, Japan, the Himalayas and Korea, spanning some 5000 years of culture – including ceramics, furniture, glass, jade, jewellery, manuscripts, metalwork, paintings, screens, stone carvings and textiles.
United Kingdom, Oxford, Ashmolean Museum
Plum blossom an green willow: surimono poetry prints, Until 09-09-2018
Exhibition highlighting rarely shown surimono from the Ashmolean's collections, including a number of new acquisitions, offering a rare insight into Japanese literati culture and customs of the early nineteenth century. Some of the finest examples of Japanese printmaking in the early nineteenth century were the exquisitely printed woodblock prints called surimono ('printed objects'). These privately published prints combined witty poems with elegant images by leading designers.
United Kingdom, Oxford, Ashmolean Museum
A century of women in Chinese art, Until 14-10-2018
Exhibition featuring a diverse selection of representations of women in Chinese art over the past 100 years.Over many centuries, Chinese painters have been inspired by everyday life, traditional literature and folk religion to portray women in this world and beyond.
Listing selected and edited by World Wide Travel & Entertainment News, Amsterdam, The Netherlands. Copyright 2018.  All rights reserved. Tel: 31 20 662 35 66