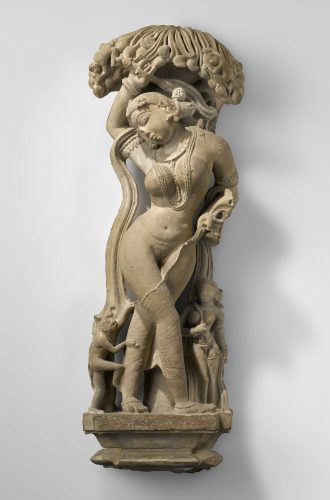 Young Scholars' Symposium in Asian Art
Young Scholars' Symposium in Asian Art 2019 - Approaches to the study of Asian Art in the Netherlands
SYMPOSIUM
The Royal Society of Asian Art in the Netherlands (Koninklijke Vereniging van Vrienden der Aziatische Kunst, KVVAK) is pleased to announce the Young Scholars' Symposium in Asian Art on 22 June 2019.
The symposium is now open for abstract submissions from BA and MA students, PhD candidates, and early career researchers, affiliated to Dutch universities and research centres.
We welcome research papers (20 minutes, 2500 words) on any aspect of Asian art and the art and material culture of exchange between Asia and Europe.
The symposium will be held at the Rijksmuseum Amsterdam, the home of the KVVAK's collection.
APPLICATION
Application should include:
• an abstract of no more than 400 words
• a short biography (200 words) or a one page CV
Please send your abstract and biography to info@vvak.nl.
IMPORTANT DATES
Application deadline:                                 18 March 2019
Acceptance notification:                            30 March 2019
Full paper submission deadline:                   3 June 2019
PRE-EVENT
For all interested students, the KVVAK will organize an optional pre-event on June 7, 15:00 hrs, at the Asian Pavilion of the Rijksmuseum. On this event we will take students on a tour through the collection of Asian art, offer the chance to meet the curators of the collection, and provide more information on the symposium on June 22nd.
If you are interested in joining this event, please send an email to info@vvak.nl.
ORGANISATION
– Anne Gerritsen, Chair of Asian Art, Universiteit Leiden*
– Royal Society of Asian Art in the Netherlands (KVVAK)
– Ikigai (KVVAK young professionals network)
– Rijksmuseum
– Nationaal Museum van Wereldculturen
*The Chair of Asian Art at Leiden University is sponsored by KVVAK, Hulsewé-Wazniewski Stichting, Isaac Ailion Foundation, Stichting tot bevordering van de studie van China aan de Universiteit Leiden, Jan Menze van Diepenstichting
MORE INFORMATION & CONTACT
Rosalien van der Poel and Eline van den Berg (KVVAK and Ikigai)
Willemijn van Noord and Karwin Chi-on Cheung (Nationaal Museum van Wereldculturen)
To be contacted via info@vvak.nl
ATTENDANTS
You are welcome to attend the symposium as a spectator, please register via the form on the website. Attendance is free of charge and open to everyone. If you are not a KVVAK member, please use the membership number 0000.
Aanmeldformulier