Opening van Gulik's Music Box: Scores, Friendship and Other Goodies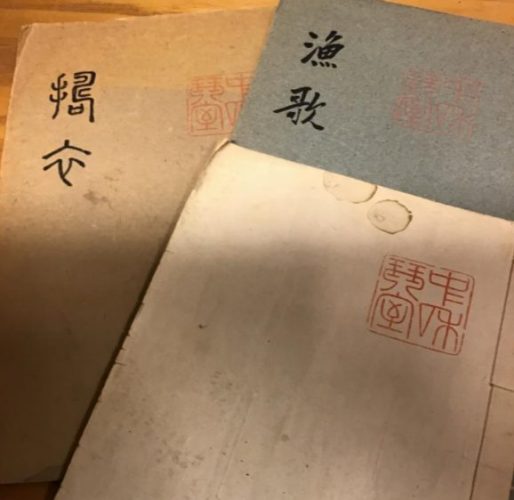 In 2020, the Van Gulik family donated two batches of documents to the Leiden University Libraries: manuscript and printed music scores, and a carton box labeled 琴譜. A dozen of booklets, concertina books and off-prints, full of tablatures for the Chinese lute, have already found a place on the shelves and are currently being digitized. As we open the box, we get a glimpse of the world built by Van Gulik around the Chinese lute: more scores, letters, a funeral notice, ephemera, zither strings, etc. This presentation shares some preliminary observations on the corpus of scores, and on the friendship that shows through the pages of these documents.
Marc Gilbert graduated from Peking University and INALCO. He was in charge of the Chinese collections at the Lyon Public Library, before becoming curator of the Chinese special collections at Leiden University Libraries.